The universally accepted fuel card
The Loadsmart Card powers fleet security, savings, & efficiency.
Powered by AtoB and VISA.
Enter your business information below to get started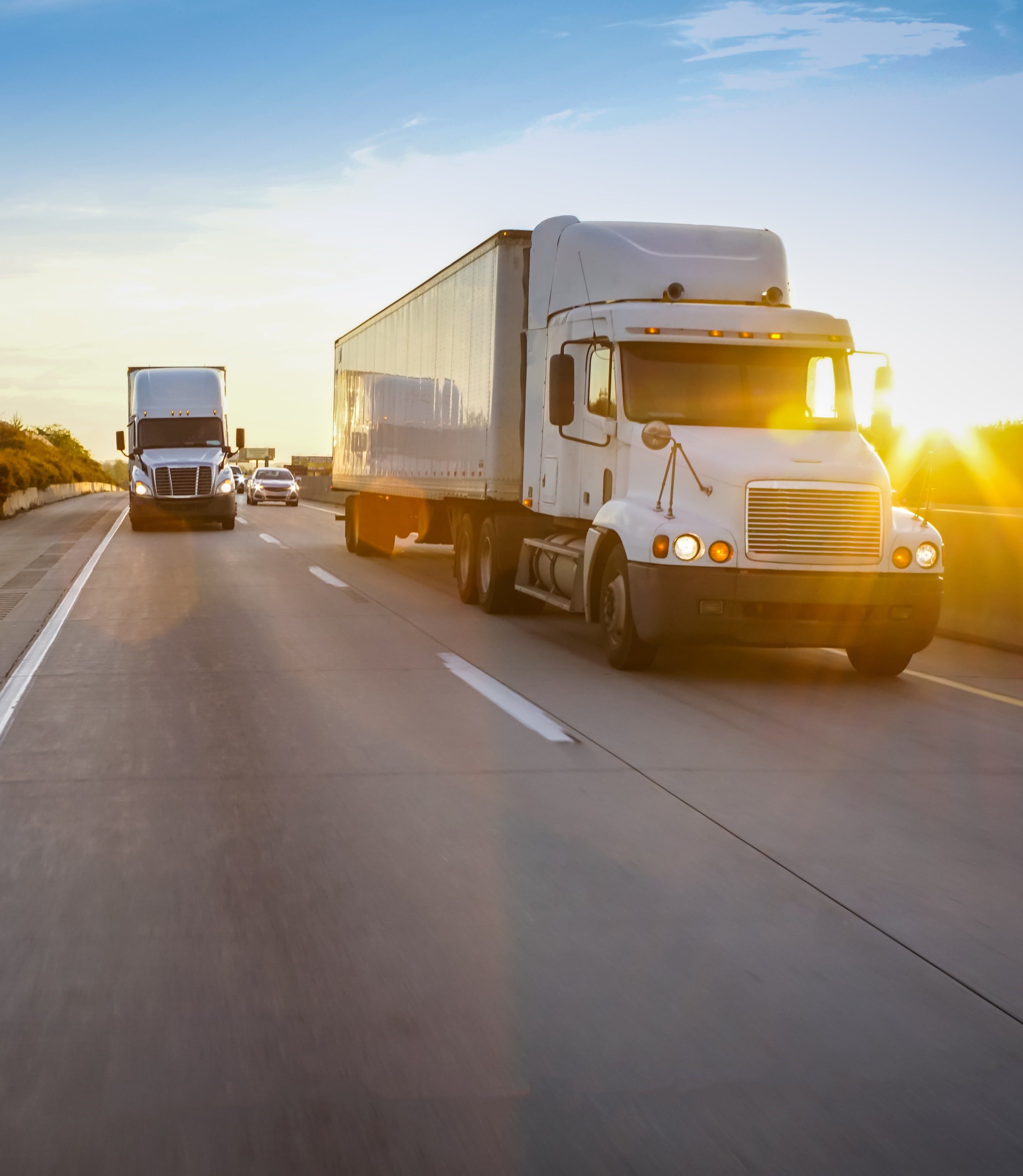 Fueling the future

No hidden fees
No transaction fees, no out-of-network fees, no nonsense

Universal discounts
Competitive discounts at every truck stop and gas station

No credit score or SSN required
We provide a weekly billing cycle with just your EIN and proof of revenue

Buy more than just fuel
Spend on fuel to unlock your card for repairs, parts, road tolls, insurance, and more
How Loadsmart Compares to Other Cards
Loadsmart with AtoB
Other cards
Limit on discounted gallons
No limit!
Only first 5,000–6,000 gallons discounted
Per-transaction fee
$0
Up to $10
Additional card or card replacement fee
$0
Up to $8 per card
Out-of-network station fee
$0 — all stations are covered!
Up to $0.10 per gallon
ACH payment fee
$0
Up to $10
Smart app, smarter trips
The AtoB Driver App gives your drivers access to real time fuel prices and exclusive discounts along their route. Maximize your fuel savings and plan your route with discount visibility every mile of the way.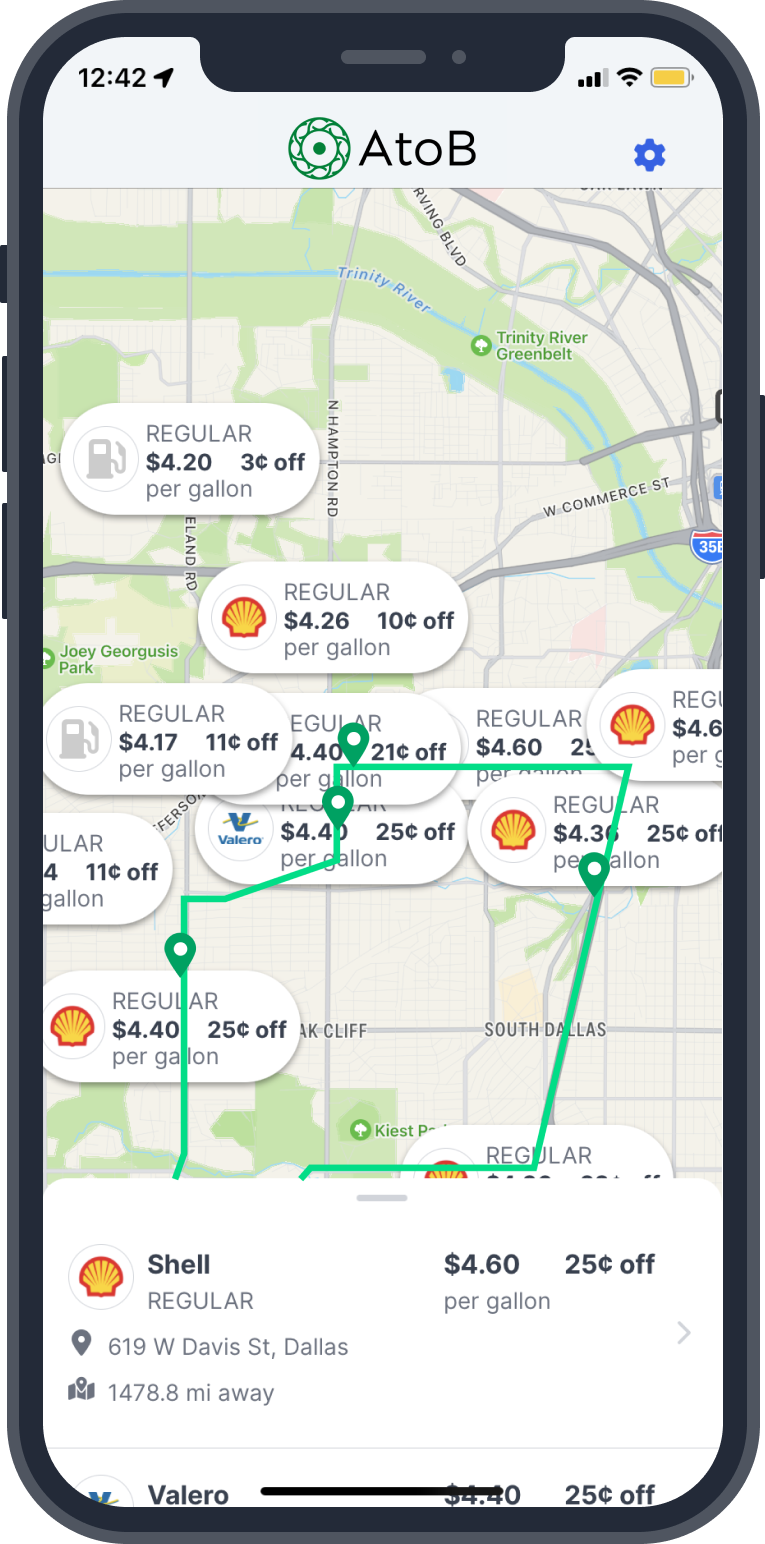 Integrations for a better business
Seamlessly integrate your account with Telematics providers like Samsara and Geotab, fleet management softwares, and transportation management systems – making AtoB your centralized management hub.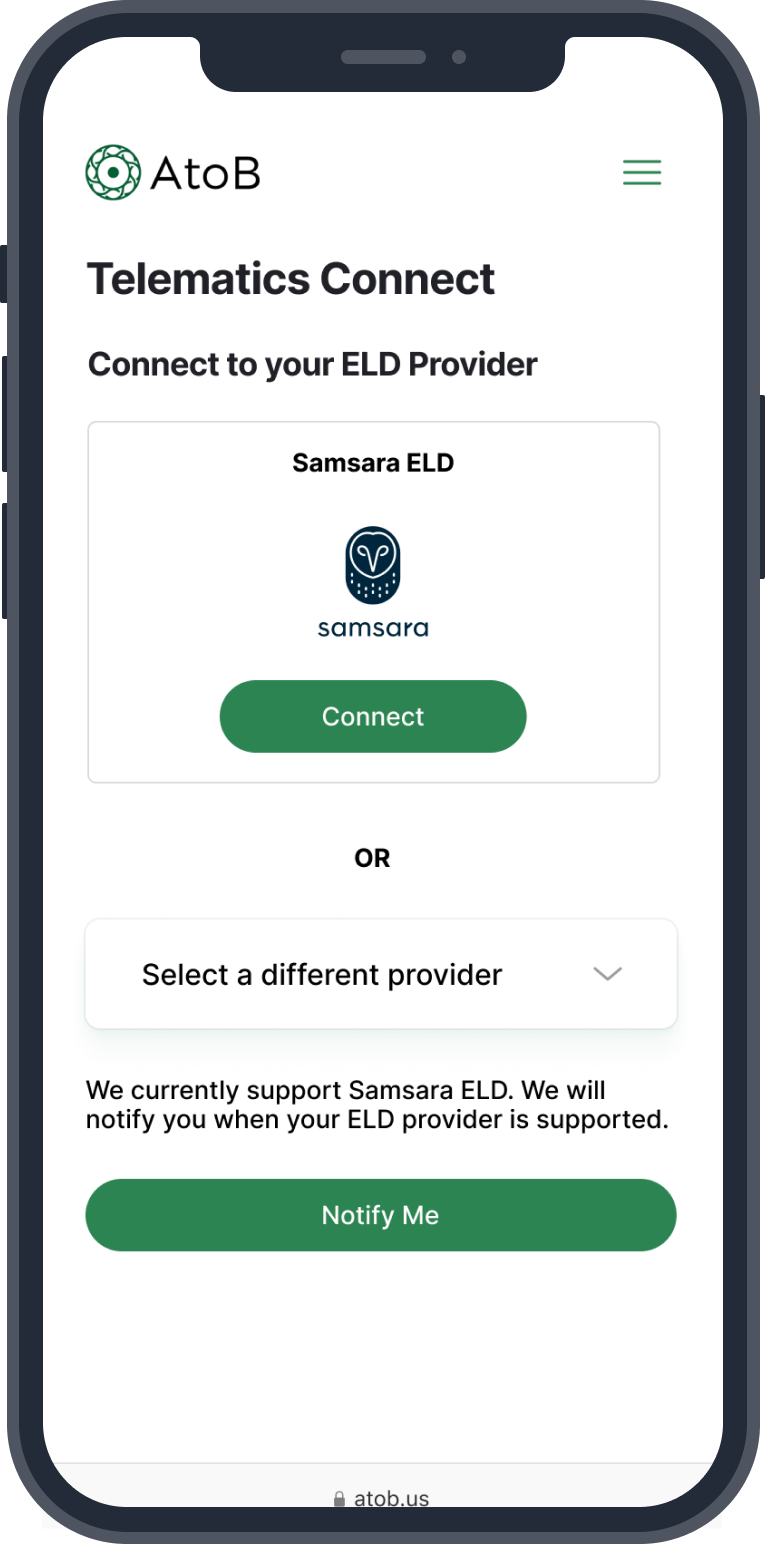 We're supported by investors from